Hotline
0915332889
Plotoon Snowing shampoo 300ml
FEATURES
Plotoon Snowing is a premium shampoo for pets with white fur. Pearl essence combining with coconut milk will give your pet a perfectly and naturally bright and white coat. Especically with the Sulfate-free formula including Aloevera essence, gently cares for pet's skin, moisturises and smoothens hair for easy combing.
INTSRUCTIONS FOR USE
- Wet pet's fur completely, apply Plotoon Snowing on the entire pet's body; rub thoroughly to the skin until fur is fully covered in lather. After 5 – 10 minutes, wash pet again with clean water
- Use Plotoon Snowing 2 - 3 times/week to give your pet the most wonderful care
MAIN INGREDIENTS
Aqua, Disodium Cocoampho Diacetate, Aloevera callus Extract, Cocamido propyl Betaine, Glycerin, Aminopropyl Dimethicon, Fragrance, Pearl Powder, Coconut milk, Acrylates, Guar Hydroxypropyl trimonium Chloride, Polyquaternium -10, Sodium Bezoate.
STORAGE
Keep in a cool and dry place, avoid direct sunlight
WARNINGS
- For pet and external use only
- This product is not medicine, biological product or veterinary chemical and cannot replace veterinary remedies
- Keep out of reach of children
Click to choose to buy the product from
Follow us at
Fay Shop to get information about our new products

Related products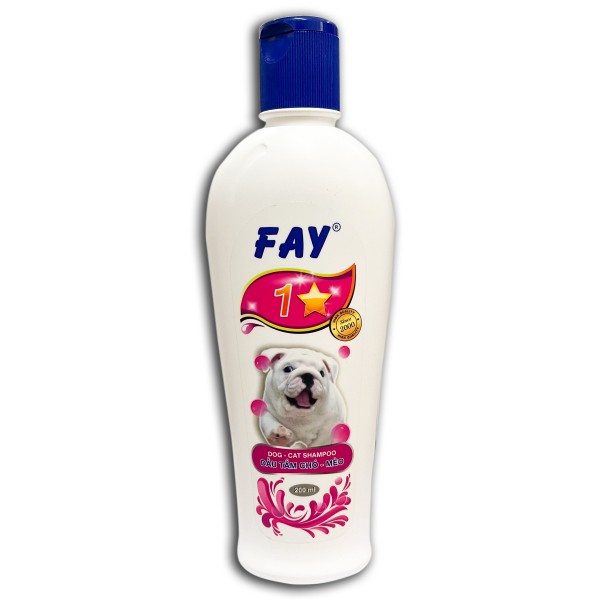 38.000đ

CÔNG TY TNHH MỸ PHẨM HOÀNG ANH
Address: 137/58T Âu Dương Lân, Phường 2, Quận 8, TP. HCM
Phone: 0915332889
Email: sales@fay.com.vn
Giấy chứng nhận đăng ký kinh doanh số 0303776641 do Sở Kế Hoạch và Đầu Tư cấp ngày 27/04/2005
Copyright © fay.com.vn 2021. All rights reserved.